A Boutique Law Firm Helping You Plan For Your Family's Future
Virtual Appointments Available Day, Evening and Weekends
FaceTime and Video Conferencing Available
Over 30 Years of Experience
Free No Obligation Thirty Minute Consultation
Statewide Representation for Estate Planning and Probate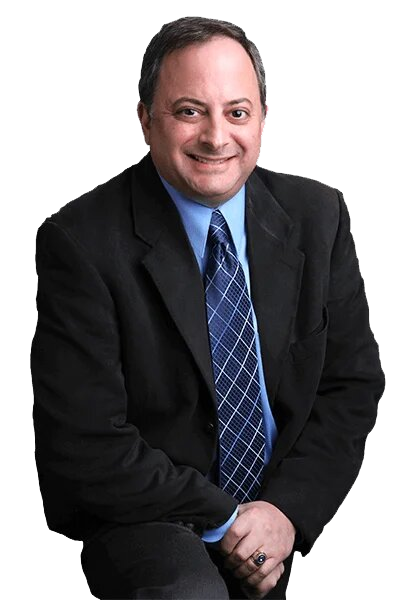 Yelp Reviews
This is the first 5 star review I've given and I don't hand out 5 stars like its candy on Halloween but Steven Bliss EARNED this review. He is honest, trustworthy, direct….THANK YOU SO MUCH!!!

Google Reviews
I just happen to have the greatest experience working with Steve Bliss in San Diego! Top notch wills and estate planning attorney!We have used Steve Bliss many times since 2009…
Estate Planning & Probate Attorney
Steve Bliss with Wildomar Probate Law has been decidedly focused on Estate Planning and Probate. Attorney Steve Bliss believes that no one should be forced to expose their family wealth and misfortunes in the PROBATE courts. Notwithstanding, proper estate planning is the solution.
–Our Practice Areas–

Estate Planning
Avoid Probate & Estate Taxes
Avoiding probate is by far the most common reason why people seek out the advice of an estate planning attorney.
The significant loss of one's estate to the payment of state and/or federal estate taxes or state inheritance taxes is a great motivator for many people to put an estate plan together.
Call Me, your  Estate Planning Attorney

Probate
Intestate Succession
Probate is the court-supervised process of authenticating a last will and testament if the deceased made one.
It includes locating and determining the value of the decedent's assets, paying his final bills and taxes, then distributing the remainder of the estate to his rightful heirs or beneficiaries.
Each U.S. state has specific laws in place to determine what's required to probate an estate.

Living Trusts
Estate Planning & Living Trusts

A living trust can help you avoid the hassles and delays of probate and has other benefits as well..
A living trust is an estate planning tool that bypasses probate, the state court process for wrapping up a person's estate after they pass away. Compared to a will, a living trust can often get inheritances to your beneficiaries more quickly and with less hassle.
Call Me, your  Living Trust Attorney

The Estate Planning Attorney That Fights for Your Rights
The Law Firm of Steven F. Bliss has expertly managed the Estate Planning, probate, trust, bankruptcy and business management legal needs of clients across San Diego and Riverside Counties for over 30 years.
Book Your Appointment
Schedule your free, no obligation 30 minute law consultation now.
Helping Families Like Yours with Estate Planning & Probate Law Since 1991
When you are appointed the representative of an estate in probate, choosing the right attorney to administer the estate is an extremely important task.
With a wide range of responsibilities including debt payments, property cataloging, income gathering and much more, Steve Bliss is able to guide, assist and advise through the entire process.
Our number one priority is to ensure that your estate is undertaken properly and in a timely manner, reducing the your stress and providing beneficiaries with their assets.
The Leading Estate Planning and Probate Attorney in Temecula and San Diego

Experience You Can Count On
If you are looking for an experienced, knowledgeable and professional attorney that has decades of offering courteous service in the field of probate law, then Steve Bliss is the exactly who you need.
Talented in Transaction Probate proceedings, Steve effectively administrates the probate proceedings after your loved one has passed away. With a comfortable yet meticulous approach, Steve probates the will and settles the estate according to his extensive training in California Probate Law.
A Variety of California Legal Services
To meet the needs of all clients, we offer several legal related to estates.
Estate Planning Lawyer
We help create a strategic plan for the management and distribution of your assets in the event of your death, as well as your wishes of personal care if you become incapacitated.
Living Trust Lawyer
This estate planning tool can be incredibly useful to help distribute property and assets to your family while avoiding any costs or delays of probate.

The Steven F. Bliss Law Advantage
We are dedicated to offering you personal, attentive service to manage all the legal and financial risks associated with probate law, trust law and bankruptcy law in California.
Over 30 Years of Experience as a California Probate Attorney
A Solid reputation for excellence in probate law, Steve has helped hundreds of families manage their probate proceedings.
Personalized Representation of Your Case
Unlike many probate law firms, you will receive representation from Steve himself throughout the entire course of your case.

Management of Financial and Legal Risks
We mitigate those risks with impeccable probate law services.
A Free, No-Strings-Attached Consultation in Our Offices
We invite you for a 30 minute consultation so we can create a plan for your estate.
As an appointed representative of an estate in California, you receive a variety of fiduciary responsibilities.
As most people do not have experience in executing a will or administering an estate, it is crucial that you seek out an experienced California probate attorney.
When you choose Steven F. Bliss Law, you receive an professional versed in:
Settling all property and financial disputes
Preparing a catalogue and accounting of all assets
Collecting all outstanding income owed to the estate
Settling any debts, taxes or claims that are outstanding
Filing a final tax return of the estate
Schedule Your Free Consultation Now!
I have used Steven's services for many years through various changing family circumstances and I very much appreciate and trust his sage advice and clarity. He is able to explain complex legal options in simple terms and provide clear guidance and quick follow through with the requisite legal documents. I especially appreciate that when I have questions or concerns on my living trust, he is able to provide good guidance and quick simple adjustments where appropriate. If you anticipate a long relationship with someone you can trust, consider Steve.
After my husband and I got married in January, our first line of business was our estate planning to include setting up the family trust, living will, and durable power of attorney. It was kind of a somber process because you're thinking about what to do with your assets if one or both of us passes, but it is definitely needed esp if you just got married. We received our binder with all our paperwork nicely organized. We plan to re-visit Mr. Bliss regarding our newly purchased property as well as use him if we have children to revise our documentation. We would recommend Mr. Bliss for your estate planning services.
– Why Us? –
Why Steve Bliss
I have been in private practice as an Attorney since 1991. My law practice is concentrated in the areas of Wills, Living Trusts and Estate Planning; assisting clients in Probate and Trust Administration matters; assisting clients with Chapter 7 and 13 Bankruptcy cases.
Estate Planning
Estate planning is the process of anticipating and arranging, during a person's life, for the management and disposal of that person's estate during the person's life and at and after death, while minimizing gift, estate, generation skipping transfer, and income tax.
The Probate
Each U.S. state has specific laws in place to determine what's required to probate an estate. These laws are referred to as "probate codes." When a decedent dies without a will, they may be called laws for "intestate succession" or something similar. Probate is still required to pay the decedent's final bills and distribute his estate, even when he dies without a will.
BOOK YOUR FREE APPOINTMENT NOW !!
Now you can book free appointments with me and schedule with the calendar.
*Temecula or San Diego Office Only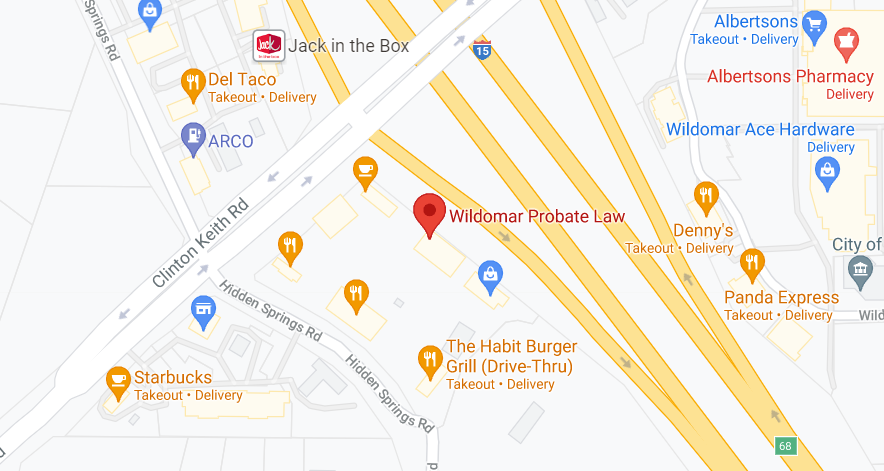 Wildomar Probate Law
36330 Hidden Springs Rd suite e,
Wildomar, CA 92595
Phone: +1 (951) 412-2800